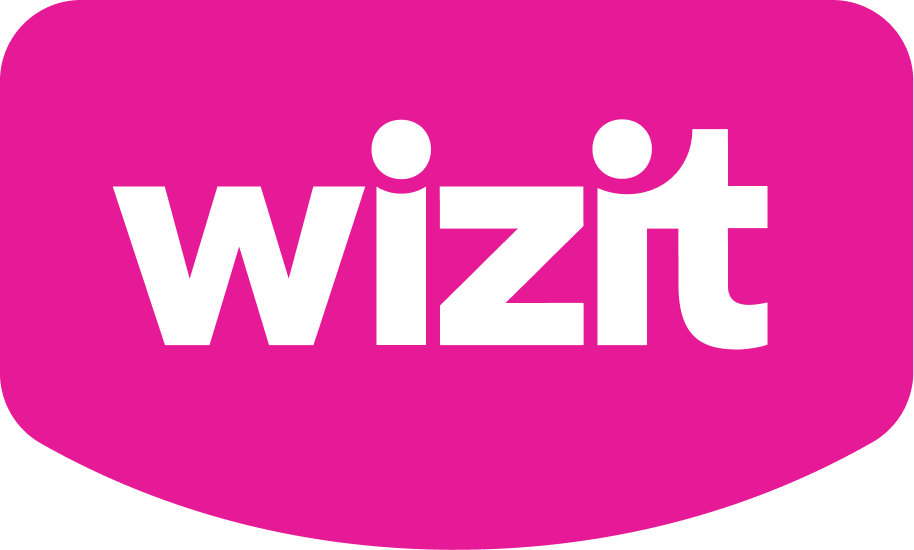 or 4 payments of $124.99 with Wizit learn more
ELEMNT RIVAL Multisport GPS Watch – A radically simplified multisport watch that delivers a seamless performance advantage.
When seconds determine who stands atop the podium, technology must save you time not cost you it. With ELEMNT RIVAL, we've created a multisport watch that creates a simple and seamless experience whether you're training or competing
ELEMNT RIVAL Multisport Watch keeps the focus locked on your performance, not your equipment. Using the intuitive ELEMNT operating system, RIVAL delivers a simple user experience. Unique multisport features like Touchless Transition, Multisport Handover and Perfect View Zoom create a seamless performance advantage whether training or competing. Designed with a 64 color screen, ceramic bezel and gorilla glass lens, ELEMNT RIVAL not only looks great for everyday use but will also withstand your hardest workouts.
PLANNED WORKOUTS
Perform planned workouts directly on ELEMNT RIVAL. This feature includes TrainingPeaks integration as well as 12 prebuilt Wahoo Sports Science workouts. The week's workouts will automatically sync to ELEMNT RIVAL, allowing you to manage swimming, cycling, and running workouts. Get prompted at the start of each interval to stay on target.
SIMPLE TO USE – CUSTOM WORKOUT SCREENS
The intuitive ELEMNT Companion App guides you through set-up, customizing settings, configuring workout pages, and linking ELEMNT RIVAL to your training apps and sensors. "
SIMPLE TO SEE – PERFECT VIEW ZOOM
Zoom in and out of workout screen to focus on the metrics that matter
SIMPLE TO TRACK – TOUCHLESS TRANSITION
ELEMNT RIVAL is the smartest multisport watch for triathletes, as it automatically tracks your performance across swim, bike, and run without needing to interact with the watch during transitions"
DESIGNED TO PERFORM
The ELEMNT RIVAL is built to perform, with a high contrast color screen, easy to see in any environment. The focus is on the athlete, and trying to make the next workout, or race, a simple and pain free experience.
TOUCHLESS TRANSITION
Touchless Transition automatically transitions the ELEMNT RIVAL between legs of a triathlon so that you can maintain focus on your race, rather than your equipment.
BATTERY LIFE
With a 24 hour battery when in GPS mode, you can tackle the longest races, and know the ELEMNT RIVAL will perform. The ELEMNT RIVAL battery will last for up to two weeks in regular smartwatch mode.
KICKR CONTROL
Pairs with KICKR Smart Trainers to allow you to train in three different modes: ERG, Level or Passive to just record your workout controlled by another app.
TRACK RUNNING
The track running profile provides the most accurate distance and pace metrics when running on a 400m track. Pressing the lap button during a track session will snap intervals to the nearest 100m, resulting in the most accurate metrics.
iOS MUSIC CONTROL
Control music on iOS devices from the ELEMNT RIVAL. Play, skip, pause, and adjust the volume when a device is paired, but out of reach.
KICKR HEADWIND CONTROL
During indoor workouts, ELEMNT RIVAL can control the KICKR HEADWIND smart fan in three modes: heart rate response, speed simulation, and low-med-hi settings.
EDITING WORKOUTS
You are able to manually edit each leg of your triathlon or lap swim data. After the workout is synced, the athlete can modify individual legs of the triathlon by adjusting the time in that specific leg using sliders.
ELEMNT COMPANION APP
Use the simple interface of your smartphone via our free companion app to customize settings, configure workout pages and link sensors. Store your workout history and automatically sync them to your favorite training apps.
– SPECIFICATIONS –
Physical
Weight – 53 grams
Dimensions – L 25.4 x W 5.08 x D 1.65 (cm)
Water Rating – 5 ATM
Display
Resolution – 240 x 240 pixels
Battery Life
GPS/HR mode – up to 24 hrs
Smartwatch Mode – 14 days
Materials
Lens – Material Gorilla Glass
Bezel – Material Ceramic
Case – Nylon Polymer
Sensors
GPS & GALILEO
Barometric Altimeter
Compass (GPS Based)
Accelerometer
Bluetooth
ANT+
Compatibility
iOS – 12 or newer
Android – works with most Android devices running version 6 or newer
– INCLUDES –
ELEMNT RIVAL Multisport GPS Watch
USB charging cable
Quick Start Guide (QSG)
Important Product Information guide (IPI)
Dave at Rival Bikes was awesome to deal with in arranging my new TREK. He was so helpful with my questions and was great in getting it all sorted. He obviously loves his bikes and just wants to help people get sorted and get out and about. Awesome experience.
Volodymyr Drach
2022-05-25
Very good service and nice people work here.
The guys at Rival bikes Wynnum are the guys to buy your bikes from this is my second new road bike purchase at this shop, I live on the Gold Coast and buy through this shop because of there friendly staff and great knowledge nothing is too hard and they don't try and push you into buying a bike that is not right for you. Dave and the team at rival bikes thank you.
Toby Somerville
2022-05-06
I have been going to Rival Bikes for over 10 years ,and have sent many happy athletes there as well. Trek bikes are awesome and the service at Rival is unrivalled
Taking time to explain, demonstrations, complimentary fitting of equipment, friendly service, safety-focused.
Bec Weatherford
2022-04-15
Dave runs a great little shop! Excellent customer service with a smile. Willing to go above and beyond for his customers. Thanks!
Great to have a small business locally - rather than a large chain store. Customer service is fantastic as the crew are small and knowledgeable. They genuinely want to take the time to assist customers.
Brian McIntosh
2022-04-01
Bought my Emonda 5 in Dec 2020 from Rival. Beautiful bike. Unfortunately had a crash that rendered the carbon frame unrepairable or rideable. Worked with Dave to get a replacement bike through Trek's carbon care scheme and picked up today. Woohoo, what a beaut. Emonda 6. Can't praise Dave and Kieran and Rival Bikes enough. Friendly, patient, personal service. Truly a local bike shop that looks after you. And sells awesome bikes!
Hi my name is Richard and I would just like to share my experiences with All bicycle fanatics out there about rival bikes in Wynnum. I have had great experiences with John and Donna the previous owners and it was taken over by David and Kieren and too say my experience with both of them has not been exemplary would be an understatement. I can be very finicky with my demands on my bikes being in absolutely clinically perfect and I have had both my old Apollo tandem and my S works worked on at rival and they have always gone above and beyond to meet my expectations even when returning to get a few issues that actually weren't there doing rectified. Today I took my S works Camber back for a braking issue that has been difficult to rectify and a lot of it is my doing using a mismatch of parts and Kieren without hesitation put my bike on the stand and went from bottom up replacing the disc and new brake pads and I think he has nailed it . No more squealing and as it runs in it's getting stronger and stronger. You guys are way beyond awesome and I strongly recommend them to anyone needing repairs or even new bikes as their trek bikes are just works of art . They are young fellas having a go in a tough industry especially in the current climate of limited parts from the Covid epidemic and they make sure you are still out there on the road , the gravel and the bush living the dream ! Support local support Rival Bikes Wynnum 😊
Great service from great people