Wahoo Kickr Core Smart Trainer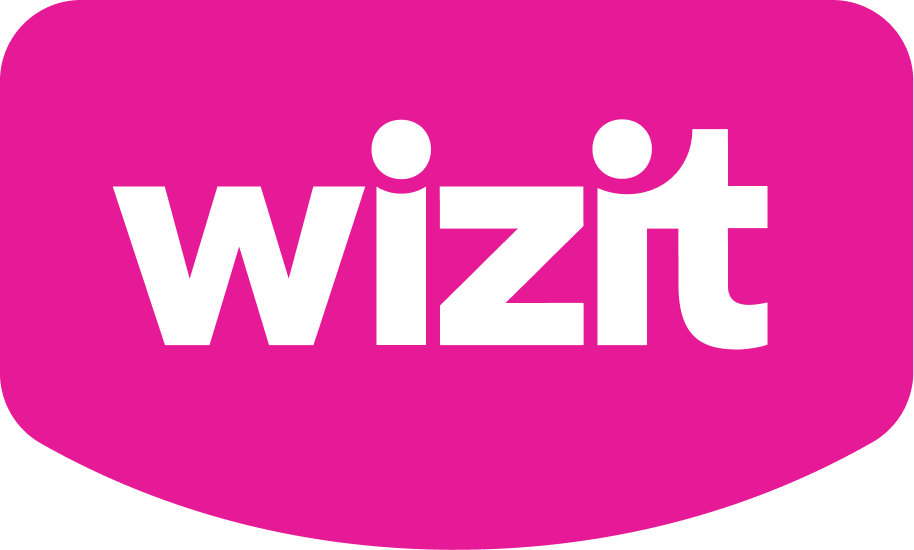 or 4 payments of $324.99 with Wizit learn more
The essential indoor smart trainer, KICKR CORE delivers the realistic ride feel, accuracy, power and quiet ride you've come to expect from Wahoo.
NEW – BUILT-IN CADENCE
Integrated cadence – The new update simplifies your setup by providing accurate cadence directly from your trainer, without the need for external sensors. Just make sure you have the latest KICKR firmware installed via the free Wahoo Fitness App!
NEW – MULTIPERIPHERAL MODE (BTLE)
The KICKR 18 and CORE now support a feature technically called "multiperipheral" which allows the KICKR and CORE to pair with multiple (up to 3) BTLE devices simultaneously. Just make sure you have the latest KICKR firmware installed via the free Wahoo Fitness App!
KICKR AT THE CORE
By using the proven flywheel technology and advanced algorithms that originated with the iconic KICKR smart trainer, the KICKR CORE delivers a realistic, accurate and quiet indoor training experience.
KICKR CLIMB COMPATIBLE
KICKR CLIMB allows riders to experience real ascents and descents while riding virtual courses or performing structured workouts on the KICKR CORE.
DESIGNED TO ENDURE
The KICKR CORE was built to the quality that cyclists around the world have come to expect from Wahoo. Made to withstand your most intense training sessions, watt for watt – season after season.
RIDE. CONNECTED.
KICKR CORE pairs seamlessly with Wahoo KICKR Trainer Accessories, Wahoo ELEMNT Bike Computers and Wahoo Sensors, along with the most popular apps and software to create the ultimate indoor training environment.
RELIABLE POWER. CONTROLLED RESISTANCE.
KICKR CORE provides accurate power measurement (+/-2%) and generates up to 1800W of power, adjusting to simulate up to 16% incline – enough to handle the most grueling workouts.
IMPROVED BICYCLE COMPATIBILITY – THRU-AXLE AND DISC
CORE Features 12×142 thru axle compatibility and 12×148 thru axle compatibility. The CORE design allows for better clearance for disc brakes and flat mount brakes.
ELEMNT GPS BIKE COMPUTER (Sold Separately)
The ELEMNT GPS bike computer directly controls CORE in multiple modes including re-riding outdoor routes, importing planned workouts or setting your target watts.
LED INDICATOR LIGHTS
Visual confirmation that CORE is powered, connected and transmitting
WORKS WITH THE MOST APPS
Whether you are riding a virtual course or performing a structured wattage workout, Wahoo KICKR Smart Trainers work with the most popular training apps – TrainerRoad, ZWIFT, Sufferfes, FulGaz, Kinomap and more …
COMPATIBILITY
From your phone, tablet or laptop to your sportwatch, heart rate monitor or bike sensors, KICKR Smart Trainers offer the widest range of compatibility and connectivity.
PLEASE NOTE: Some assembly is required. The KICKR CORE does not include a cassette. These items can be purchased separately. Instructions on how to install the cassette can be found here:
https://au.wahoofitness.com/instructions/kickrcore
– SPECIFICATIONS –
Technology
Connectivity – ANT+, ANT+ FE-C, & Bluetooth Smart (supports wireless updates via Wahoo Fitness app)
Max Power – 1800 watts
Accuracy – +/-2%
Max Grade – 16%
Metrics – speed / distance / power / cadence
– COMPATIBILITY –
Drivetrain – compatible with 8, 9, 10, 11-speed Shimano/SRAM (CASSETTE NOT INCLUDED)
Rear Wheel Sizes (Road) – 24″, 650c, 700c
Rear Wheel Sizes (MTB) – 26″, 27.5″, 29″
Hub Compatibility – 130/135 QR, 12×142 Thru-Axle, 12×148 Thru-Axle
Devices (iOS Mobile) – iPhone (4S or newer) / iPad (3rd Gen or newer) / iPod Touch (5th gen) – must be running version 8 or newer
Devices (iOS MAC) – version 8 or newer, requires ANT+ USB stick or BLE enabled
Devices (Android) – 4.3 or newer and BLE enabled
Windows PC – when paired with ANT+ USB Stick or BLE enabled
– INCLUDES –
KICKR CORE
Rear Leg
Front Leg
Nuts (x4)
Bolts (x4)
Hex Tool
1.8mm Spacer
Drive Side Adapter for 130mm and 135mm Quick Release
Reversible hub spacer for 130mm and 135mm Quick Release
Drive Side Adapter for 12×142 and 12×148 Thru Axle
Reversible hub spacer for Thru Axle
AC Power Adapter
Quick Release Skewer
**Checking Bike Compatibility**
Disclaimer: Because of the wide variety of bicycle makes and models, it is not possible for Wahoo to guarantee the KICKR's compatibility with all bicycles matching these parameters. To fully ensure compatibility, we recommend visiting a local Wahoo retailer to test your bicycle's fit before purchasing.
While Wahoo has conducted tests on KICKR safety and compatibility with certain bikes, the KICKR end user is ultimately responsible for ensuring that their bike frame is compatible with the KICKR trainers such that damage to the bike frame does not result from using the KICKR trainer.
For full list of compatible devices, see http://support.wahoofitness.com/home
Dave at Rival Bikes was awesome to deal with in arranging my new TREK. He was so helpful with my questions and was great in getting it all sorted. He obviously loves his bikes and just wants to help people get sorted and get out and about. Awesome experience.
Volodymyr Drach
2022-05-25
Very good service and nice people work here.
The guys at Rival bikes Wynnum are the guys to buy your bikes from this is my second new road bike purchase at this shop, I live on the Gold Coast and buy through this shop because of there friendly staff and great knowledge nothing is too hard and they don't try and push you into buying a bike that is not right for you. Dave and the team at rival bikes thank you.
Toby Somerville
2022-05-06
I have been going to Rival Bikes for over 10 years ,and have sent many happy athletes there as well. Trek bikes are awesome and the service at Rival is unrivalled
Taking time to explain, demonstrations, complimentary fitting of equipment, friendly service, safety-focused.
Bec Weatherford
2022-04-15
Dave runs a great little shop! Excellent customer service with a smile. Willing to go above and beyond for his customers. Thanks!
Great to have a small business locally - rather than a large chain store. Customer service is fantastic as the crew are small and knowledgeable. They genuinely want to take the time to assist customers.
Brian McIntosh
2022-04-01
Bought my Emonda 5 in Dec 2020 from Rival. Beautiful bike. Unfortunately had a crash that rendered the carbon frame unrepairable or rideable. Worked with Dave to get a replacement bike through Trek's carbon care scheme and picked up today. Woohoo, what a beaut. Emonda 6. Can't praise Dave and Kieran and Rival Bikes enough. Friendly, patient, personal service. Truly a local bike shop that looks after you. And sells awesome bikes!
Hi my name is Richard and I would just like to share my experiences with All bicycle fanatics out there about rival bikes in Wynnum. I have had great experiences with John and Donna the previous owners and it was taken over by David and Kieren and too say my experience with both of them has not been exemplary would be an understatement. I can be very finicky with my demands on my bikes being in absolutely clinically perfect and I have had both my old Apollo tandem and my S works worked on at rival and they have always gone above and beyond to meet my expectations even when returning to get a few issues that actually weren't there doing rectified. Today I took my S works Camber back for a braking issue that has been difficult to rectify and a lot of it is my doing using a mismatch of parts and Kieren without hesitation put my bike on the stand and went from bottom up replacing the disc and new brake pads and I think he has nailed it . No more squealing and as it runs in it's getting stronger and stronger. You guys are way beyond awesome and I strongly recommend them to anyone needing repairs or even new bikes as their trek bikes are just works of art . They are young fellas having a go in a tough industry especially in the current climate of limited parts from the Covid epidemic and they make sure you are still out there on the road , the gravel and the bush living the dream ! Support local support Rival Bikes Wynnum 😊
Great service from great people