Wahoo KICKR BIKE Indoor Smart Bike DEMO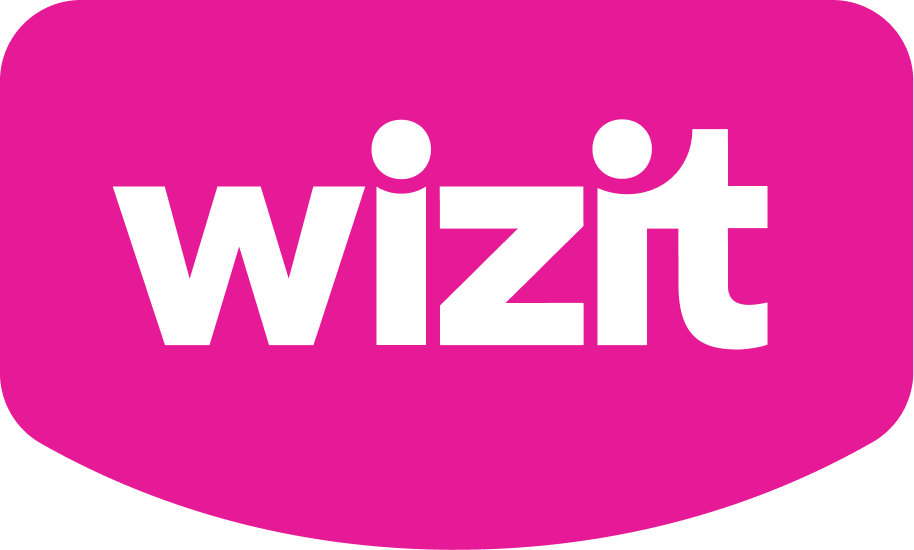 is available on purchases between $10 and $2,000 learn more
KICKR BIKE offers unprecedented innovations such as integrated grade changes, customisable gearing, and simulated shifting to create the most powerful, personalized, and realistic indoor training experience.
– FEATURES –
OPTIMISED FLYWHEEL TECHNOLOGY
KICKR BIKE has a unique combination of a 13lb flywheel and enhanced motor that offer unrivaled accuracy, responsiveness, and realism while training indoors.
VIRTUALLY SILENT OPERATION
The balanced, belt driven motor on KICKR BIKE combines years of engineering knowledge to create a virtually silent riding experience.
CONTROLLED RESISTANCE
When connected to your smartphone, tablet or computer, KICKR BIKE automatically sets your resistance via your favorite app or software
REALISTIC RIDE FEEL
The KICKR BIKE flywheel and enhanced motor is an innovative technology that emulates the power and inertia experienced during outdoor riding. It provides the most realistic ride feel especially when using virtual riding/training platforms like Zwift, The Sufferfest, and TrainerRoad.
REAL-TIME PHYSICAL GRADE CHANGES
The KICKR BIKE simulates grade changes in real-time by not only providing changes in resistance, but also physically raising and lowering the bike to match ascents up to 20% and decents as steep as -15%.
+/- 1% POWER ACCURACY
Proven power accuracy that provides our most accurate power measurement of +/- 1% and generates up to 2200W of resistance.
CALIBRATION-FREE
KICKR BIKE continuously offers accurate power and doesn't require a calibration procedure.
EASY APP SET-UP
Our simple and intuitive Wahoo Fitness app offers guided instructions on how to set-up the KICKR BIKE and personalize the fit to mirror the geometry of your outdoor bike using 3 options – professional fit, measure my bike, and measure my body.
5 POINTS OF ADJUSTABLE FIT
Adjust the fit of the KICKR BIKE with easy access quick-release levers across 5 points – stack, reach, setback, saddle height, and frame height.
ADJUSTABLE CRANK ARM
KICKR BIKE supports 165, 167.5, 170, 172.5 and 175mm crank lengths
PROGRAMMABLE VIRTUAL SHIFTING
Customise the KICKR BIKE shifting controls to match shifters from the leading manufacturers – SRAM, Shimano, and Campagnolo
PROGRAMMABLE GEARING
Replicate your outdoor bike down to the exact gearing configuration by selecting the number of speeds and cassette tooth count.
VIRTUAL BRAKING
A combined electromagnetic flywheel and motor allow for quick braking to create a precise feel while shifting and while riding downhill.
CUSTOMISABLE KIT
Customise the KICKR BIKE with your favorite saddle, bars, and pedals to dial in the perfect setup.
ANT+, ANT+ FE-C AND BLUETOOTH CONNECTIVITY
ANT+ and Bluetooth capabilities allow it to connect to both smartphones and GPS devices simultaneously or separately. An ANT+ FE-C connection allows the KICKR BIKE to be controlled from any FE-C enabled device or application.
MULTIPLE SIMULTANEOUS BLUETOOTH CONNECTIONS
KICKR BIKE supports up to three simultaneous Bluetooth connections for a trouble-tree start to your workout
MANUAL CONTROL OF GRADE CHANGES
The control unit on the KICKR BIKE contains an lock/unlock button, which allows you to turn on and off the physical tilt control of an app while still allowing the app to control the resistence.
DIGITAL LED DISPLAY
LED display indicates gear selection and grade percentage, so you can get information with just a quick glance during your ride.
PROFESSIONAL GRADE DURABILITY
Robust aluminum and steel construction ensures the KICKR BIKE will withstand years of heavy abuse.
MEASURES SPEED, DISTANCE, POWER, AND CADENCE
Get these vital cycling metrics on your indoor ride on the KICKR BIKE without connecting any extra sensors
KICKR HEADWIND COMPATIBLE
KICKR HEADWIND brings innovative climate control to your indoor training experience. Pair to your KICKR BIKE and as your speed or heart rate increases, so will the fan speed.
ELEMNT BIKE COMPUTER COMPATIBLE
Connect the KICKR BIKE to any ELEMNT Bike Computer to relive rides or perform planned workouts.
THIRD PARTY APP COMPATIBILITY
Works with popular training apps, including Zwift, The Sufferfest, and TrainerRoad. For more details on which apps are compatible with the KICKR BIKE, download our in-depth KICKR app comparison chart.
– SPECIFICATIONS –
Shipping Dimensions: 54″ x 14″ x 35″ (1350 x 340 x 880 mm)
Product Weight: 93 lbs (42 kilograms)
Drivetrain: Belt Drive
Resistance Type: Electromagnetic and enhanced motor
Power Accuracy: +/- 1%
Wireless Software Updates: Yes, via the Wahoo Fitness app
Connectivity: ANT+ FEC and Bluetooth
Device Compatibility: iOS, Android, PC (Mac and Windows)
User Height Range: 5 feet (152 cm) to 6 feet 4 inches (193 cm)
Max User Weight: 250lbs (113 kg)
Power Requirements: 100-240V, 50/60 Hz, 2.5A Max
Flywheel Weight: 13 lbs (5.89 kg) plus enhanced motor
Crank Arm Lengths: 165, 167.5, 170, 172.5, and 175
Maximum Simulated Grade: 20%
Minimum Simulated Grade: -15%
Maximum Power Output: 2200 Watts
– INCLUDES –
KICKR BIKE
AC Power Adapter
Allen Wrenches
Platform Pedals
Handlebar Assembly
Seatpost and Saddle Assembly
Dave at Rival Bikes was awesome to deal with in arranging my new TREK. He was so helpful with my questions and was great in getting it all sorted. He obviously loves his bikes and just wants to help people get sorted and get out and about. Awesome experience.
Volodymyr Drach
2022-05-25
Very good service and nice people work here.
The guys at Rival bikes Wynnum are the guys to buy your bikes from this is my second new road bike purchase at this shop, I live on the Gold Coast and buy through this shop because of there friendly staff and great knowledge nothing is too hard and they don't try and push you into buying a bike that is not right for you. Dave and the team at rival bikes thank you.
Toby Somerville
2022-05-06
I have been going to Rival Bikes for over 10 years ,and have sent many happy athletes there as well. Trek bikes are awesome and the service at Rival is unrivalled
Taking time to explain, demonstrations, complimentary fitting of equipment, friendly service, safety-focused.
Bec Weatherford
2022-04-15
Dave runs a great little shop! Excellent customer service with a smile. Willing to go above and beyond for his customers. Thanks!
Great to have a small business locally - rather than a large chain store. Customer service is fantastic as the crew are small and knowledgeable. They genuinely want to take the time to assist customers.
Brian McIntosh
2022-04-01
Bought my Emonda 5 in Dec 2020 from Rival. Beautiful bike. Unfortunately had a crash that rendered the carbon frame unrepairable or rideable. Worked with Dave to get a replacement bike through Trek's carbon care scheme and picked up today. Woohoo, what a beaut. Emonda 6. Can't praise Dave and Kieran and Rival Bikes enough. Friendly, patient, personal service. Truly a local bike shop that looks after you. And sells awesome bikes!
Hi my name is Richard and I would just like to share my experiences with All bicycle fanatics out there about rival bikes in Wynnum. I have had great experiences with John and Donna the previous owners and it was taken over by David and Kieren and too say my experience with both of them has not been exemplary would be an understatement. I can be very finicky with my demands on my bikes being in absolutely clinically perfect and I have had both my old Apollo tandem and my S works worked on at rival and they have always gone above and beyond to meet my expectations even when returning to get a few issues that actually weren't there doing rectified. Today I took my S works Camber back for a braking issue that has been difficult to rectify and a lot of it is my doing using a mismatch of parts and Kieren without hesitation put my bike on the stand and went from bottom up replacing the disc and new brake pads and I think he has nailed it . No more squealing and as it runs in it's getting stronger and stronger. You guys are way beyond awesome and I strongly recommend them to anyone needing repairs or even new bikes as their trek bikes are just works of art . They are young fellas having a go in a tough industry especially in the current climate of limited parts from the Covid epidemic and they make sure you are still out there on the road , the gravel and the bush living the dream ! Support local support Rival Bikes Wynnum 😊
Great service from great people