Wahoo ELEMNT ROAM GPS Bike Computer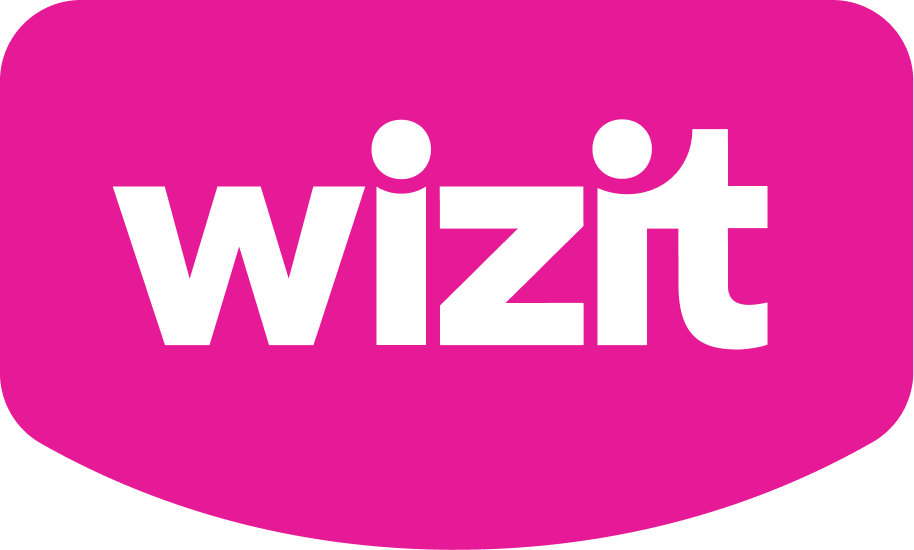 or 4 payments of $149.99 with Wizit learn more
he Wahoo ELEMNT ROAM GPS bike computer is built for the ride. Its smart navigation features allow for on-device navigation including "Back on Track" re-routing which will get you to your destination even if you veer off course.
The ELEMNT ROAM is the first Wahoo bike computer to include a colour screen. When combined with the crystal clear 2.7″ Gorilla Glass display, it makes seeing your routes and data easier, so you can go back to focusing on your ride. The ELEMNT ROAM also includes an ambient light sensor, so the screen backlight and LED lights will automatically adjust based on lighting conditions both indoors and outdoors. With a longer battery life, you can explore for up to 17 hours before you need to recharge.
The ELEMNT ROAM GPS bike computer makes it simple to explore – whether you need turn-by-turn directions or just want to find the fastest way home. Its on-device navigation features and powerful intergrations are designed to help you roam with confidence.
NEW! ANT+ LEV INTEGRATION
All ELEMNT computers are able to receive key metrics from select Giant and Specialized e-bike models, as well as core data from any other ANT+ LEV e-bikes.
ELEMNT Supported ANT+ LEV Features:
Speed & Distance
Supported modes & Current Travel Mode (assist)
Battery Status
Remaining Range
Charging Cycle Count
Errors
NEW! SPECIALIZED ANGI SENSOR INTEGRATION
ELEMNT ROAM works in conjunction with the Specialized Ride App, to support alerts from the Specialized ANGi crash detector. If ANGi detects a potential crash, the countdown timer will appear on the Wahoo display. In the event the rider is OK and doesn't need to call for help, the alert can be cancelled from the computer itself.
Instruction on how to set up can be found here – https://support.wahoofitness.com/hc/en-us/articles/360011528039
– NAVIGATION FEATURES –
TRAINERROAD PLANNED WORKOUTS
Now get your favorite indoor workouts outdoors directly on your ELEMNT GPS Bike Computer. Sync up to 3 days of planned workouts to your ELEMNT device by authorising your TrainerRoad account through the ELEMNT Companion App.
VARIA REAR-VIEW RADAR COMPATIBILITY
Compatible with ANT+ Radar systems including the Garmin Varia: See real-time proximity of approaching vehicles shown on the screen of your ELEMNT ROAM GPS.
'GET ME STARTED' (ROUTE TO STARTING POINT)
Generates turn-by-turn directions to the start of a selected route.
'ROUTE TO START' (SHORTEST ROUTE)
Exlcusive to ELEMNT ROAM, Route to Start is an on-device navigation feature that will find the shortest way back to the start of your ride and create turn-by-turn directions. No need to follow the same route back home!
'BACK ON TRACK' (ON-DEMAND ROUTING)
Make a wrong turn or take a detour off your route? Back on Track will automatically reroute you back onto your selected route.
'TAKE ME TO' (ON-DEMAND ROUTE GENERATION)
Get turn-by-turn directions by selecting a location on the device using the new Pan and Zoom Feature, or type a location into the Companion App.
SAVED LOCATIONS
Save your favourite locations either directly on the ELEMNT ROAM or in the Companion App so you can easily generate routes on the fly.
'RETRACE ROUTE' (BREADCRUMB TRAILS)
Navigate back to the start of your ride by reversing the route you just rode.
– ADDITIONAL FEATURES –
'GORILLA GLASS' COLOUR SCREEN
Vibrant, crystal clear colour 2.7″ (68.6mm) display, featuring a Gorilla Glass lens to stand up to the toughest conditions.
AMBIENT LIGHT SENSOR
Automatically adjusts display settings such as your backlight and LEDs as lighting conditions change.
MTB TRAIL INTEGRATIONS
ELEMNT ROAM integrates with Singletracks and MTB Project to easily sync your favourite mountain bike trail directly on your handlebars.
SIMPLE APP SET UP
The free ELEMNT companion app allows you to set up customised profiles, track performance, and share ride data effortlessly.
KICKR CONTROL
Use your ELEMNT ROAM to control KICKR Smart Trainer in four mode options – ERG, Level, Route Simulation or Passive Mode.
INTEGRATED MOUNT DESIGN
Building off the success of the BOLT, ELEMNT ROAM features an integrated mount system for a sleek design to slice the wind. Includes integrated mount lokcing screw to secure the computer to the mount. When utilised, the ELEMNT ROAM may remain on the bicycle for weigh-ins for UCI races.
WIRELESS CONNECTION
A truly wireless bike computer, meaning there's no need to tether up to your laptop to sync up ride data, download maps, or update the software. Everything can be uploaded via WiFi, Bluetooth, or ANT+.
17+ HOUR BATTERY LIFE
A USB rechargeable battery with up to 17 hours of battery life paired with the ability to charge the device while on a ride.
CUSTOM ALERTS
Now you can configure your ELEMNT BOLT or ELEMNT ROAM to display custom reminders and other text based on workout duration, distance intervals, or calories burned. Focus on the ride, let Custom Alerts do the rest.
– SOFTWARE INTEGRATIONS –
ELEMNT ROAM is fully compatible with your favourite apps:
STRAVA
TODAY'S PLAN
TRAINING PEAKS
BEST BIKE SPLIT
KOMOOT
RIDE WITH GPS
MTB PROJECT
SINGLETRACKS
– SPECIFICATIONS –
Physical
dimensions – 89 x 54.4 x 17.8 mm
Weight – 94 g
water rating – IPX7
Display
size – 68.58 mm diagonal (2.7″)
resolution – 240 x 400 px
Battery
type – Li-Ion rechargeable
life – 17 hrs
Connections
charging – USB
data transfer – WiFi, Bluetooth
sensors – ANT+, ANT+ FE-C, Bluetooth
satellites – GPS, GLONASS, BEIDOU Galileo, QZSS
smartphone – iOS (iPhone 4S and newer), Androud (5.1 and newer via BT smart)
– INCLUDES –
ELEMNT ROAM Head unit
Integrated out-front mount
Stem Mount
Quick Start Guide
Dave at Rival Bikes was awesome to deal with in arranging my new TREK. He was so helpful with my questions and was great in getting it all sorted. He obviously loves his bikes and just wants to help people get sorted and get out and about. Awesome experience.
Volodymyr Drach
2022-05-25
Very good service and nice people work here.
The guys at Rival bikes Wynnum are the guys to buy your bikes from this is my second new road bike purchase at this shop, I live on the Gold Coast and buy through this shop because of there friendly staff and great knowledge nothing is too hard and they don't try and push you into buying a bike that is not right for you. Dave and the team at rival bikes thank you.
Toby Somerville
2022-05-06
I have been going to Rival Bikes for over 10 years ,and have sent many happy athletes there as well. Trek bikes are awesome and the service at Rival is unrivalled
Taking time to explain, demonstrations, complimentary fitting of equipment, friendly service, safety-focused.
Bec Weatherford
2022-04-15
Dave runs a great little shop! Excellent customer service with a smile. Willing to go above and beyond for his customers. Thanks!
Great to have a small business locally - rather than a large chain store. Customer service is fantastic as the crew are small and knowledgeable. They genuinely want to take the time to assist customers.
Brian McIntosh
2022-04-01
Bought my Emonda 5 in Dec 2020 from Rival. Beautiful bike. Unfortunately had a crash that rendered the carbon frame unrepairable or rideable. Worked with Dave to get a replacement bike through Trek's carbon care scheme and picked up today. Woohoo, what a beaut. Emonda 6. Can't praise Dave and Kieran and Rival Bikes enough. Friendly, patient, personal service. Truly a local bike shop that looks after you. And sells awesome bikes!
Hi my name is Richard and I would just like to share my experiences with All bicycle fanatics out there about rival bikes in Wynnum. I have had great experiences with John and Donna the previous owners and it was taken over by David and Kieren and too say my experience with both of them has not been exemplary would be an understatement. I can be very finicky with my demands on my bikes being in absolutely clinically perfect and I have had both my old Apollo tandem and my S works worked on at rival and they have always gone above and beyond to meet my expectations even when returning to get a few issues that actually weren't there doing rectified. Today I took my S works Camber back for a braking issue that has been difficult to rectify and a lot of it is my doing using a mismatch of parts and Kieren without hesitation put my bike on the stand and went from bottom up replacing the disc and new brake pads and I think he has nailed it . No more squealing and as it runs in it's getting stronger and stronger. You guys are way beyond awesome and I strongly recommend them to anyone needing repairs or even new bikes as their trek bikes are just works of art . They are young fellas having a go in a tough industry especially in the current climate of limited parts from the Covid epidemic and they make sure you are still out there on the road , the gravel and the bush living the dream ! Support local support Rival Bikes Wynnum 😊
Great service from great people