MAXXIS MINION DHR II 29 X 2.30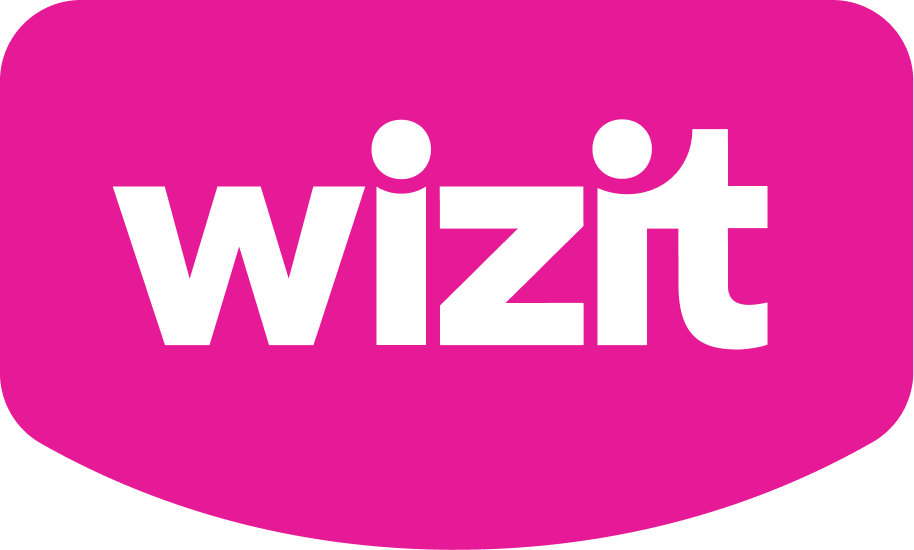 or 4 payments of $132.24 with Wizit learn more
MUD RACE VERSATILITY SPEED
The popular Minion DHR II provides excellent braking and cornering traction for the ultimate mountain biking or downhill riding experience.
3C Maxx Terra available
Improved acceleration, cornering and braking
Tubeless ready (TR) available
Redesigned centre tread for ultimate speed
Designed as a rear tyre but can also be used as a front
Pair it with a Minion DHF up front for the ultimate aggressive MTB riding tyre combo! The Minion DHR II is available in trail, enduro, and downhill specs.
Recommended installation: Rear
WHO RIDES THE MINION DHR II?
Martin Zietsman
Professional mountain biker Martin Ziestsman has competed in countless racing series including; Scottish Enduro Series, Welsh Gravity Enduro Series, Tweedlove Enduro Series and EWS. He chooses Maxxis tyres and here's what he has to say:
'Maxxis aren't regarded as the best gravity tyres in the world for nothing. They have a tyre for any and every trail condition. Maxxis gives me total confidence in my tyres, allowing me to hit trails with complete trust in my grip, knowing I can focus wholly on the trail ahead. It's incredible knowing the limit of your speed is your ability and not your tyres…'
Danny Hart
British downhill mountain biker, Danny Hart, currently rides for Madison Saracen on Maxxis tyres. He won the 2011 and 2016 UCI Mountain Bike World Championships.
Greg Minnaar
South African World Champion, Greg Minnaar is a mountain bike racer competing in downhill cycling. Greg races for Santa Cruz Syndicate on Maxxis tyres and also assisted in the development of the Maxxis Assegai.
MINION DHR II TYRE TEST RESULTS
THE GO-TO MTB AND DH TYRE IS UNDERSTANDABLY WELL-REVIEWED BY PROFESSIONAL PUBLICATIONS.
Single Track World
"This has to be one of the best cornering tyres I've used – it is utterly reliable and sure-footed on a variety of trail surfaces. The combination of those slightly wider DHF cornering blocks with the deeper centre tread gives tonnes of traction, even when the rocks are big, loose and surrounded by scrabbly dirt or mud.
Braking traction is noticeably better than the Minion DHF. Point the bike down a nasty steep chute, and those short, wide and siped centre blocks pinch and bite the trail with more available edges than the DHF. The steeper and looser the descents, the more useful the in-built braking traction of the DHR II is – both on the front and on the rear." – James Vincent, SingleTrackWorld.com, February 2019
Outdoor Gear Lab
OutdoorGearLab.com ranked the Minion DHR II 2nd out of 24 tyres:
"As you've probably already surmised by our glowing review of the Minion DHR II, we're pretty big fans of this tire. We think you'd be hard-pressed to find a better option for a rear tire for aggressive everyday trail riding. The combination of cornering confidence and pedaling and braking traction is hard to beat." – Jeremy Benson, OutdoorGearLab.com, November 2018
Mountain Bike Rider
A go-to UK-based magazine for mountain bike riders, MBR awarded the Minion DHR II the MBR Editor's Choice 2019 with a total score of 10/10:
"Maxxis Minion DHR II WT arguably offers the most grip of all Maxxis models suitable for mixed conditions, and works fine year-round. With its blocky tread slabs and pronounced shoulder channel, the Minion is a mountain bike classic and a regular winner of our group test. This year, Maxxis has developed a brand new casing option called EXO+ with a toughness and weight halfway between thicker Double Down models and thinner, standard EXO versions." – Mick Kirkman, MBR.co.uk, December 2019
Enduro Mountain Bike Magazine
Enduro-MTB.com awarded the Minion DHR II "The best enduro all-rounder 2018":
"This tire was originally designed to be used on a back wheel but is also an impressive front wheel option with outstanding braking traction and good lateral stability. The profile with big ramped knobs and staggered side-lugs can dig deep enough into the ground without concern over tire squirm. This makes it work well in both dry/rocky conditions and on soft terrain exceeding the grip threshold only at a late stage and offering great control. The grip of the 3C is great and the wear is relatively low." – Christoph Bayer, Enduro-MTB.com, October 2017
Vital MTB
VitalMTB.com rated the Minion DHF II a glowing 5/5 in their tyre test:
"Let's be honest, Maxxis Minion DHF and DHR II tires might be the most popular setup out there. Rightfully so, as you'll be hard-pressed to find a negative review or a person unwilling to run them.
Maxxis has once again found a way to make their tires even better with the addition of EXO+. With only a negligible increase in weight the tires perform better in all scenarios with improved durability. Maxxis product designers have the confidence to keep what is great about timeless treads and the foresight to make updates to make them even better. Regardless of where or what you ride, your favorite Maxxis treads can be paired with the perfect casing for your needs. We expect EXO+ to become a hit among all-mountain riders worldwide." – Joel Harwood, VitalMTB.com, June 2019
MINION DHR II TYRE: USER REVIEWS
SOMETIMES THE BEST TYRE REVIEWS COME FROM MTB RIDERS JUST LIKE YOU.
Rider, ChainReactionCycles.com, March 2020:
"Is a very solid tire. Great on climbs or descent. Grippy in corners and fast-rolling for flat out lines."
Rider, ChainReactionCycles.com, February 2020:
"I'm impressed to its durability and performance especially in rocky Mountain."
Rider, ChainReactionCycles.com, January 2020:
"I bought a pair of Maxxis Minions after reading lots of favourable reviews due to suffering lots of punctures on the standard equipment tyres delivered with my Whyte. After completing a tubeless conversation and In conjunction with these tyres the difference is amazing. Since the changes I no longer get three thorn punctures a ride and off roading has become fun again! Definitely worth the change."
Rider, ChainReactionCycles.com, January 2020:
"These are great Tires they have amazing grip and I've had them for about three months and they're still looking brand-new I would definitely recommend them to anyone who mountain bikes."
Rider, ChainReactionCycles.com, December 2019:
"Good grip when the going gets soggy. Not too draggy on road. Well pleased!"
Rider, ChainReactionCycles.com, November 2019:
"I use this tyre on the rear wheel. Best thing about these tyres is massive traction uphill and braking grip. You can climb up anything with them, and the braking is fantastic on steep downhill slippery sections. They are better at clearing mud than dhf and work better on the back than dhf. Dhf front and dhr rear is ultimate combo."
TECHNOLOGY
TECHNOLOGY
Dave at Rival Bikes was awesome to deal with in arranging my new TREK. He was so helpful with my questions and was great in getting it all sorted. He obviously loves his bikes and just wants to help people get sorted and get out and about. Awesome experience.
Volodymyr Drach
2022-05-25
Very good service and nice people work here.
The guys at Rival bikes Wynnum are the guys to buy your bikes from this is my second new road bike purchase at this shop, I live on the Gold Coast and buy through this shop because of there friendly staff and great knowledge nothing is too hard and they don't try and push you into buying a bike that is not right for you. Dave and the team at rival bikes thank you.
Toby Somerville
2022-05-06
I have been going to Rival Bikes for over 10 years ,and have sent many happy athletes there as well. Trek bikes are awesome and the service at Rival is unrivalled
Taking time to explain, demonstrations, complimentary fitting of equipment, friendly service, safety-focused.
Bec Weatherford
2022-04-15
Dave runs a great little shop! Excellent customer service with a smile. Willing to go above and beyond for his customers. Thanks!
Great to have a small business locally - rather than a large chain store. Customer service is fantastic as the crew are small and knowledgeable. They genuinely want to take the time to assist customers.
Brian McIntosh
2022-04-01
Bought my Emonda 5 in Dec 2020 from Rival. Beautiful bike. Unfortunately had a crash that rendered the carbon frame unrepairable or rideable. Worked with Dave to get a replacement bike through Trek's carbon care scheme and picked up today. Woohoo, what a beaut. Emonda 6. Can't praise Dave and Kieran and Rival Bikes enough. Friendly, patient, personal service. Truly a local bike shop that looks after you. And sells awesome bikes!
Hi my name is Richard and I would just like to share my experiences with All bicycle fanatics out there about rival bikes in Wynnum. I have had great experiences with John and Donna the previous owners and it was taken over by David and Kieren and too say my experience with both of them has not been exemplary would be an understatement. I can be very finicky with my demands on my bikes being in absolutely clinically perfect and I have had both my old Apollo tandem and my S works worked on at rival and they have always gone above and beyond to meet my expectations even when returning to get a few issues that actually weren't there doing rectified. Today I took my S works Camber back for a braking issue that has been difficult to rectify and a lot of it is my doing using a mismatch of parts and Kieren without hesitation put my bike on the stand and went from bottom up replacing the disc and new brake pads and I think he has nailed it . No more squealing and as it runs in it's getting stronger and stronger. You guys are way beyond awesome and I strongly recommend them to anyone needing repairs or even new bikes as their trek bikes are just works of art . They are young fellas having a go in a tough industry especially in the current climate of limited parts from the Covid epidemic and they make sure you are still out there on the road , the gravel and the bush living the dream ! Support local support Rival Bikes Wynnum 😊
Great service from great people